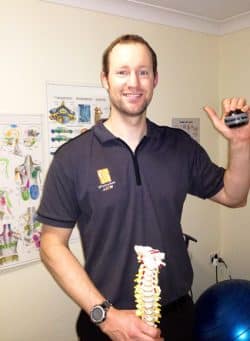 ACHES, PAINS AND 'CLICKING' IN THE WRIST?
PROBLEM SOLVED.

I'm a Musculoskeletal Physiotherapist who also enjoys rock climbing. 7 years ago I fractured my distal radius, as well as damaging the TFCC of my right wrist. After doing some basic rehab on myself, I was able to continue working but experienced regular aching, pain and clicking in my right wrist.
Then I tried Powerball®. After the first week, I noticed definite improvement in how my injured wrist felt and now use it to maintain strength and range-of-motion of both of my wrists and hands. As a physiotherapist, I can appreciate the way Powerball® helps my hand strength and endurance and targets imbalances I have developed in my forearm muscles from working and climbing – the fact that I can exercise these with no compression through my wrists is massively beneficial.
Brett Winks, Gold Coast, Australia.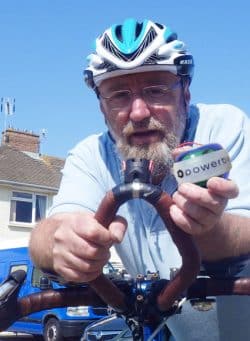 WEAK WRIST AFTER A BREAK?
PROBLEM SOLVED.
I am a cycling instructor and travel everywhere by bicycle, so when I broke my wrist in a fall from my bike, I was devastated. Thankfully, A&E were able to manipulate my bones back into position without recourse to pins or plates.
A friend recommended Powerball® and I started with VERY gentle exercise for a couple of minutes, building up strength gradually. The physiotherapy I was given by the NHS was good but basic and my therapist was delighted with the progress I made as a result of Powerball®. My wrist is now back to almost full strength but I still use my Powerball®. I am amazed that something so simple can go from gentle exercise to really powerful exercise as the muscles and tendons start to regain their strength.
Jim Harwood, Cycling Instructor, Pembrokeshire, Wales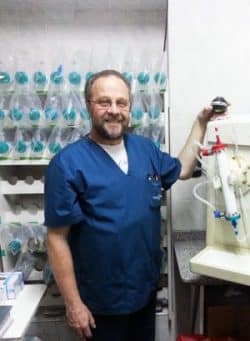 TENDINITIS IN THE HAND PREVENTING YOUR WORK?
PROBLEM SOLVED.
I'm 49 years old and work in a dialysis clinic where I must make a lot of accurate wrist movements from left to right and right to left many times daily. 7 years ago, I developed severe tendinitis and a cyst in my right hand.
I had surgery to remove the cyst but couldn't cure the tendinitis. I went to a lot of doctors for rehabilitation but none of them could help me to get back to work. Then my son told me about Powerball® and I couldn't let go of this little ball. It took me just 4 weeks of using Powerball® to get better and return to work. I've been using Powerball® from that day and haven't had tendinitis again. Thanks for giving me my wrist back.
Jorge Rizzetto, Buenos Aires, Argentina.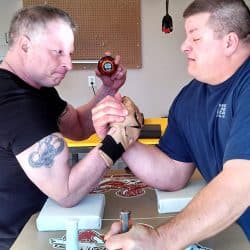 Broken bone rehab. No problem.

Here I am getting ready to take on the 'Hand' Jackie Johnson, 13 weeks after I broke my humerus and had a 6in plate with 8 screws put in it. Thanks to the best rehabilitation tool out there, Powerball..! As A Physician Assistant I would recommend this to any of my patients with hand, wrist or arm injuries!
Alex Ross, 
Paris, TN, USA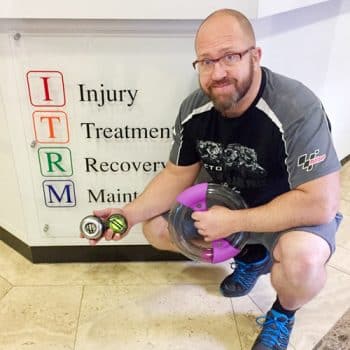 Physician approved
I find that Powerball works very efficiently to both strengthen grip and rehab arm conditions for sportspeople and patients. Additionally, I find Powerspin to be highly beneficial for shoulder and upper back rehabilitation.
Dr. Aidan W.D. Robinson,
D.C., M.Sc (Chiro), MRCCSEF, CCEP
ITRM Clinical Director.
SEVERE CARPAL TUNNEL SYNDROME?
PROBLEM SOLVED.
"When I was 24, I started feeling an acute pain in my right wrist especially when I tried to exercise. My doctor told me I had Carpal Tunnel Syndrome and would need surgery.
I started looking for other forms of exercise that could help with my problem and purchased a Powerball®. After a few months of use, the numbness in my fingers decreased a lot. It's now been 3 years since I'm using Powerball® and the numbness has disappeared. I recently started climbing and can feel a huge difference – before Powerball® I couldn't open a bottle of soda with my right hand and now I climb on the wall almost without problems, thank you guys!"
Razvan Turcase, Timis, Romania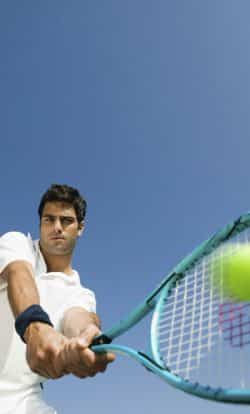 You will notice a difference in days.
"The repetitive movements of tennis regularly result in wrist, elbow and shoulder strains. 3 years ago one of our players began using a Powerball to help rehabilitate a wrist injury. I was highly sceptical about what this spinning ball could do and so was well surprised when it helped greatly speed their recovery. Since then we've been using Powerball for both rehabilitation and strengthening of our player's arms and wrists.
It takes a little practice to get the movement right but once you perfect the technique and follow a simple programme you will definitely notice a positive difference in days."
Frans Beckengret, Head Coach, Rutgers Tennis Academy